Standard Precision Services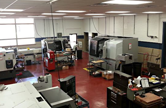 Standard Precision Mfg. utilizes high-end CNC machine tools and highly skilled machinists to...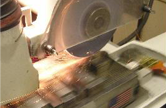 Many of the world's best-known companies trust Standard Precision Mfg. to supply their...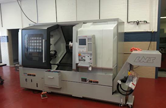 Standard Precision Mfg. utilizes high-end CNC and manual machine tools to produce precision...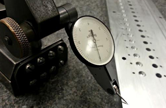 Our Quality System controls our processes from start to finish to ensure that our customers...
About Standard Precision
Established in 1984 as a mold and die tooling supplier, Standard Precision has since grown into an
ISO 9001:2008 Certified full-service precision tooling and machining firm with over twenty employees working two shifts in 19,000 square feet of manufacturing space.
Our mission is to be our customers' most trusted and preferred source for precision tooling and machined components. We accomplish this goal through our commitment to product quality, on-time delivery, continual improvement of our systems, and overall satisfaction of our customers.